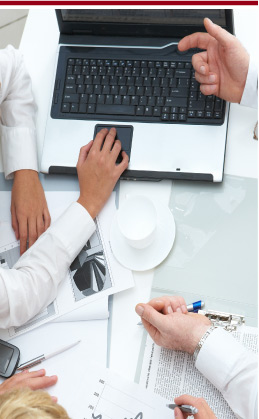 What you want, when you want
The magnitudes of today's projects vary tremendously, but our team of experienced designers are always ready to look at your requirements, irrespective of size. We like to take time with you to analyse your specific needs, to ensure that we offer the best possible solution. Our aim is to deliver exactly what you want, when you want.
We use the latest CAD (computer aided design) equipment to produce standard and bespoke designs to suit your needs, whether you simply require an engineering solution, or would like us to go on to manufacture and install.
One-to-One
On completion of any project, a handover meeting takes place when we will explain, on a one-to-one basis, how the system has been designed, installed and commissioned. We can answer any questions you may have and demonstrate practically how to operate and maintain the system, thus ensuring that the works are completed to your satisfaction.